Batman Gotham City Police T-Shirt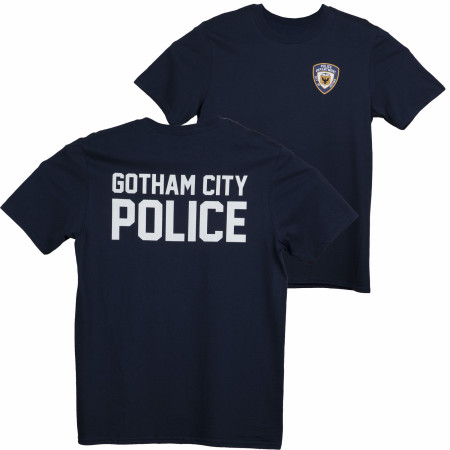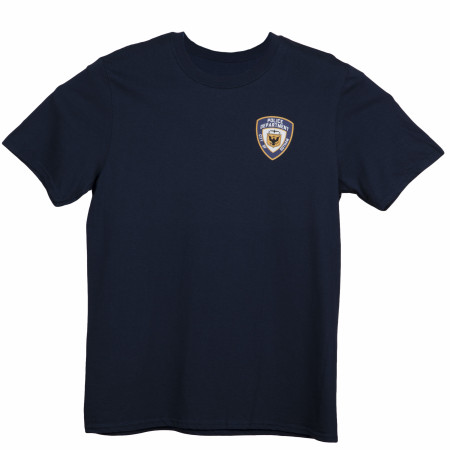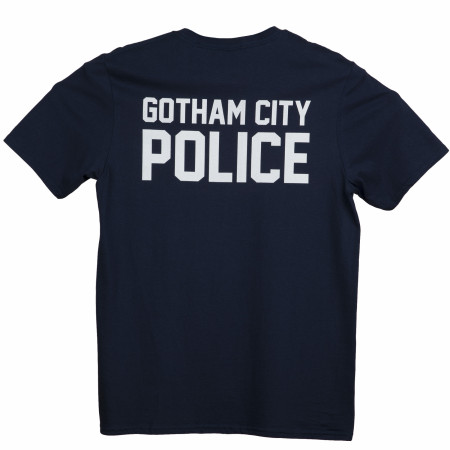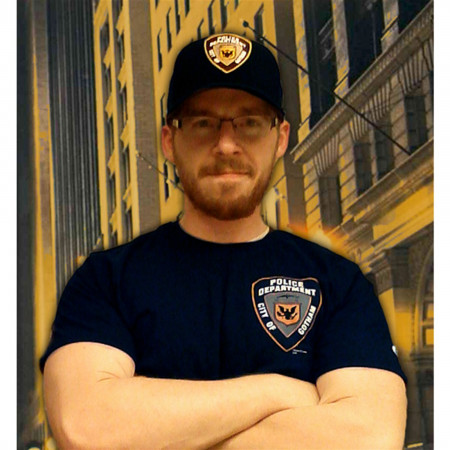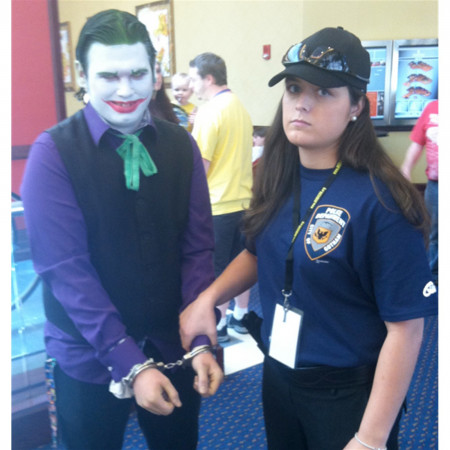 Batman Gotham City Police T-Shirt
Shipping Guarantee
In stock items ship within 1 business day
*Knock Knock* Joker! Come out with your hands up and all of your funky little items on the ground! SPLAT! You know that has to be one of the roughest jobs in the world. Working the Gotham City police beat. Real world police have to deal with crackheads, sickos, and jaywalkers. Gotham Cops? Costumed freak jobs, super powered evil, and world shattering apocalyptic events. Count your blessings that you aren't unlucky enough to live in Gotham City! A few cans of gas and some gunpowder and that town turns itself upside down by just a single man. Maybe when the legion of Batmen show up the Gotham City Police can take a day or two off. Right now it is mandatory 80 hours overtime a week! Show off your support with this 100% cotton shirt proudly displaying your membership in one of the most dangerous police forces in the world.
More Details
Product Brands:
Batman,
DC Heroes And Justice League
Product Category:
Clothing & Apparel,
T-Shirts
Reviews of Batman Gotham City Police T-Shirt
5.0 (Based on 14 reviews)
Superhero Fan
Norwalk, CT
5.0
When I showed this tee to a co-worker. he said "you'd better not wear that in the hood, ha ha". But seriously, when I actually called his bluff and did it, I had to tell several people " relax, Gotham City doesn't really exist." It is a good quality tee. I'll only wear it in the summer when people can see it.
Submitted 9 years ago
Andrew
New Zealand
5.0
My new favourite tshirt! I get plenty of comments when wearing it. Good quality material and printing.
Submitted 9 years ago
John Tuttle
Fort Worth, Tx
5.0
Got it to wear as a costume, and people thought I was an actual cop. Love this shirt, get tons of positive comments. Wash it inside out to make the prints last longer
Submitted 9 years ago
JesseJames Antonelli
Fort Lauderale, FL.
5.0
You just cannot get anything that looks and feels more like the real thing than this. Graphics are nice and large, Really good emblem on the front and the back of the shirt will definitely get second looks and turn heads. Fine quality but my XL ran a little larger than I'm used to.( Not complaining.)
Submitted 7 years ago
Jim Gordon
Gotham
5.0
When I first saw this T-shirt, I knew I had to have it. I had never seen anything like this (I don't think there are any other products like this...). I immediately got it for the new Dark Knight Rises opening night premier, and was the only one wearing it! I could see people looking at it and had multiple people comment on how cool it is. I wear it around and I still have people coming up to me commenting on it! Very cool shirt that looks authentic and will grab people's attention. A must have for any Batman fan!!
Submitted 10 years ago
Ben
Florida
5.0
I first tried to get a GCPD shirt from Redbubble.com. It arrived with the design, which should have been over my chest (different design) crooked and over my left kidney. The quality was low too. This, however, is a Hanes shirt, good quality, fits like it's supposed to, and is an awesome subtle fan shirt. I'm going to wear the snot out of it.
Submitted 8 years ago
Ty
Brantford, ON
4.0
The print/logo is very well done and totally resembles a police shirt. The shirt fits very well (once you wash it). My only complaint would have to be that the shirt isn't a "certified DC" shirt. The logo is printed on a Hanes Shirt. Other than that, the shirt rocks!
Submitted 9 years ago
Jessy jezzy5569
Los Angeles, CA
5.0
Great product feels great looks great watch out GCPD is in town!!!
Submitted 8 years ago
Jimmy
Fort Worth,Tx
5.0
Love the shirt! I have nothing bad to say about it. The graphics are nice,it fits right and didn't shrink after I washed it.
Submitted 9 years ago
5.0
Got it in time for TDKR premier. Best. Purchase. Ever!!!
Submitted 10 years ago
Mark
Edmonton
5.0
Love it! How about a Gotham EMS/EMT shirt??
Submitted 8 years ago
Gareth, Gotham fan
Kingston Upon Hull, UK
5.0
Superb GCPD replica shirt featuring chest shield and large Police Department print on the back. If you fancy yourself as the next Commissioner Gordon or beat cop John Blake you'll definately need one of these!
Submitted 10 years ago
FanGirl
Singapore
4.0
I'm staying in singapore. Ordered my item on the 27th Feb and received it yesterday 11th March. I must say that was very fast given the far location. Totally loved the shirt! Will be ordering more items! Thank you Superherostuffs.com :))
Submitted 8 years ago
Brad
Fort Knox
5.0
Great for those off duty Gothamite officers who want to show their pride in the blue they wear for work! Even The Batman will want one when he see's Commish Gordon wearing one!
Submitted 10 years ago