Batman Hush Symbol T-Shirt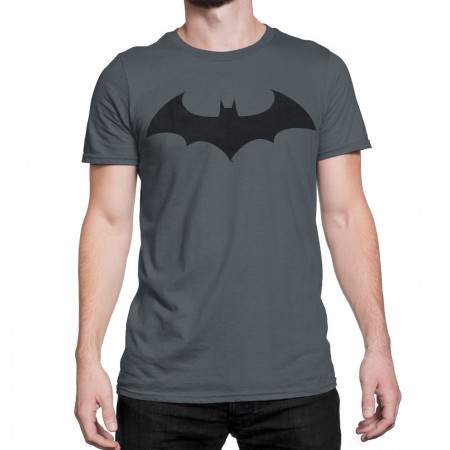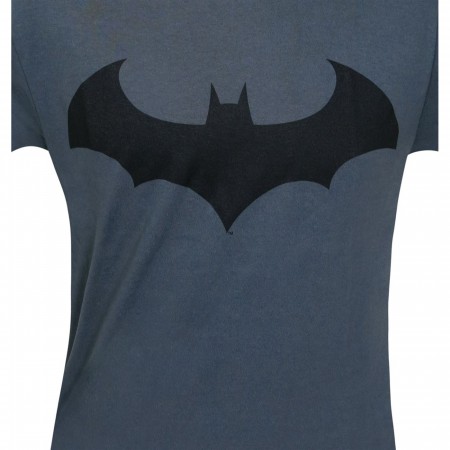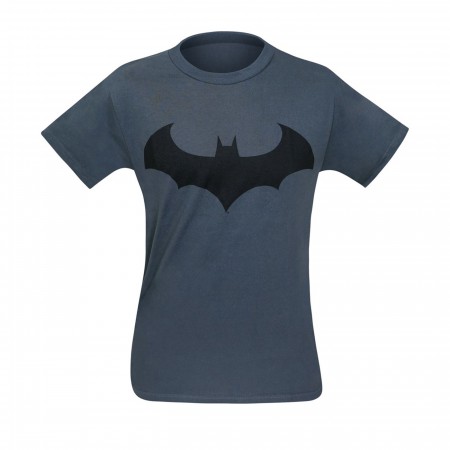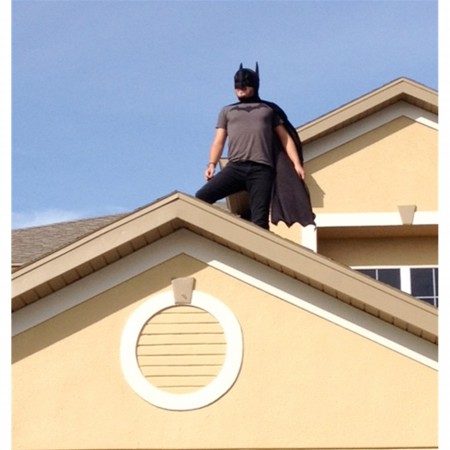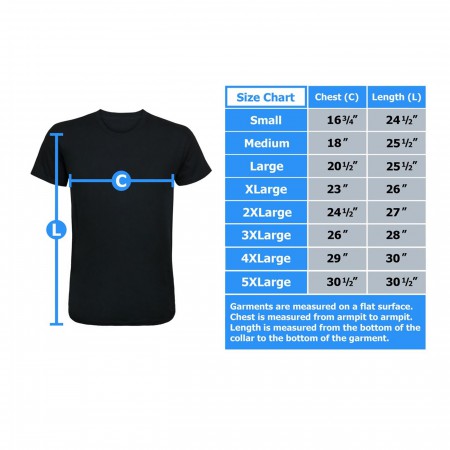 Batman Hush Symbol T-Shirt
We'll let you know as soon as the item is back in stock!
Shipping Guarantee
In stock items ship within 1 business day
Based on the popular series focusing on Thomas Elliot AKA Hush, the 100% cotton Batman Hush Symbol T-Shirt shows off the symbol you've been looking for. It probably beats covering your face with tons and tons of medical tape that's for sure! You probably wouldn't want to do that anyways.
You ever have that problem when a childhood friend-enemy falls on hard times, murders his parents, and then goes through facial reconstructive surgery in order to ruin your own life because you were somehow the cause of all of that? Yeah? I hate when that happens! That's probably why you are now looking at the Batman Hush Symbol T-Shirt and probably why you should get it today!
More Details
Product Category:
Clothing & Apparel,
T-Shirts
Reviews of Batman Hush Symbol T-Shirt
5.0 (Based on 156 reviews)
lenny
knoxvegas,tn
5.0
Love this shirt its the best batman tee in my collection
Submitted 11 years ago
S0L0SH0TFIRST
Gold Coast, Australia
5.0
Really sweet shirt, good material and fits great...
Submitted 9 years ago
wrangler013
Amherst NY
5.0
Shirt is one of my favorite batman shirts.Quality is great,color is great and very soft.
Submitted 8 years ago
4.0
looks amazing. A little wide. be nice if there was a slim version.
Submitted 10 years ago
cthesandman
Edmonton, AB
4.0
cool shirt, fit is kinda tight. would be nicer if it was pre-shrunk cotton and the soft 'jersey knit'.
Submitted 11 years ago
Marty
Seneca SC
Submitted 9 years ago
J.R.
Illinois
5.0
AMAZING. Hands down my favorite T-Shirt. Ever. I was concerned it was going to be to large for me (bought the medium), and after I put it through a wash it shrunk to fit me perfectly. I'm probably going to buy a few more just so I can wear them more often. I'm so getting the long sleeve version of this next!
Submitted 11 years ago
eron batskyy
tulsa, ok
5.0
I love this shirt, I got it for the dark knight rises midnight showing and it came sooner than I thought! The material feels good and the symbol stands out very good! Im glad I bout now ima buy one for my girl! :)
Submitted 11 years ago
joe
england
5.0
great t-shrit wear it all the time
Submitted 11 years ago
Bookdork
Pittsburgh, PA
4.0
This is the best quality shirt i've bought from this site. Very comfortable and fits well. Thevcotton is not as soft as i hoped, but i love this shirt
Submitted 10 years ago
Wes
Ontario, Canada
5.0
It's a t-shirt. It has a Batman symbol. How could you go wrong?
Submitted 11 years ago
5.0
love the shirt, looks great and fits well, goes with jeans or shorts which is good, so i can wear it anywhere
Submitted 10 years ago
Viking
Sweden
4.0
Looks good. Feels good. Had to was the sweatshop smell off it before i used it. To thick to wear on a warm day.
Submitted 9 years ago
Lars S
Portland, OR
4.0
I gotta say, the logo on this shirt is cool as hell, people ask me about it all the time.
Submitted 11 years ago
Allan Payrick Bignell Jr (Wrestler Dude)
Opaskwayak (The Pas), Manitoba
5.0
Just gotta get it, it's all good.
Submitted 11 years ago
Rusko Juxtapose
Lauderdale, fl
5.0
Since a young boy my philosophy has always been "never barf where you eat" but with my brand new batman hush shirt no one is gonna stop me from parallel parking my moms mini van in the "expecting mothers only" spot at the supermarket. Best shirt ever!
Submitted 10 years ago
Eric
Oklahoma City,OK
5.0
Gotten so many complements on this shirt so far, some by non-comic fans! My dad told me how much he liked it at least 5 times in one day. Great fit,looks awesome and the products ALWAYS arrive on time!
Submitted 8 years ago
Gustavo
Brazil
5.0
It's the best Batman shirt I've had. To be true, this is the third I've bought in this site because I wear than a lot.
Submitted 11 years ago
shadow
new haven ct
4.0
fit great very comfortable delivery was quick
Submitted 11 years ago
Blaise Jacob
Windsor Ont.
5.0
I wear it all the time its one of the best shirts i've ever bought and its cool
Submitted 11 years ago
Byron McIsaac
Calgary, Alberta, Canada
5.0
I love me some Batman and when I saw this shirt available online I knew I had to buy it. Kudos to superherostuff.com for their awesome t-shirts, I'll be buying more in 2013! Byron McIsaac
Submitted 10 years ago
5.0
Great shirt for Batman fans!!!
Submitted 10 years ago
Fry
Uruguay
5.0
It was exactly what i was expecting. Its a very nice quality and the logo looks awsome.
Submitted 10 years ago
Hervie Syan
Taiwan
5.0
I'm very happy with this T-shirt. The Batman sign is just stylish as hell...You gotta get one!
Submitted 11 years ago
DCWife
New York, NY
5.0
After Purchasing this Tee for My Husband i thought I's surprise him with it via a Photo Shoot. Not only does he LOVE DC but his favorite superhero is Batman!. After the photo shoot was completed and posted the pictures online i received nothing but positive feedback from everyone and questions about where i bought the Shirt. in the End my Husband absolutely LOVE IT both shirt and pictures. check them out > Holleywoodimages.tumblr.com. also check them on on Instagram Holleywoodimages.
Submitted 10 years ago
Rick, Superhero Fan!
Knoxville, TN
5.0
Fits perfect and all still looks good after it's been washed. Great job!
Submitted 9 years ago
jason
tx
5.0
Have to say the best batman shirt ever! Fits me pretty good and not only that but this shirt looks pretty awesome.
Submitted 9 years ago
Kevin
Erie, PA
5.0
The shirt is comfortable. It also has pretty nice construction. I liked it so much that I bought another Batman logo shirt (The original one from back in the day). Plus, wearing this shirt makes me feel like I am the night. I am vengeance. I am the G****** Batman! *backhands Robin*
Submitted 11 years ago
5.0
This was a gift for my boyfriend and he loved it :) I will be buying more off of you guys. Thanks. Do you think I could get a discount card or something ?
Submitted 11 years ago