Star Wars Rebel Symbol Backpack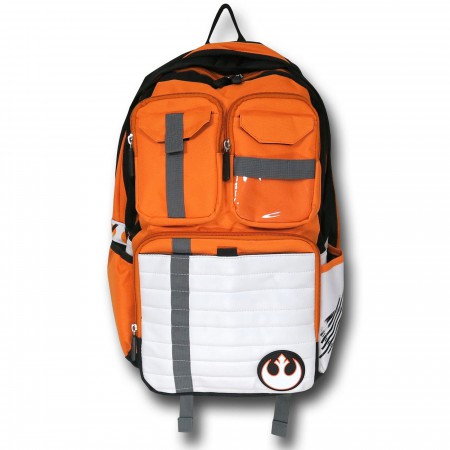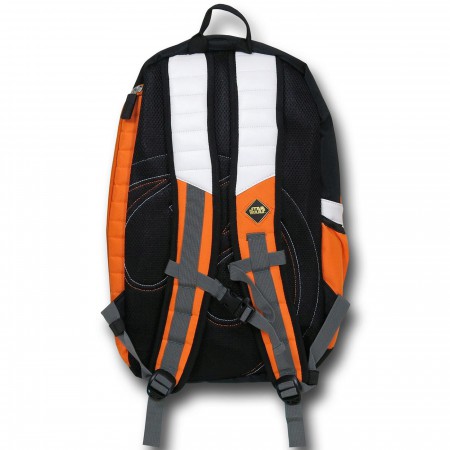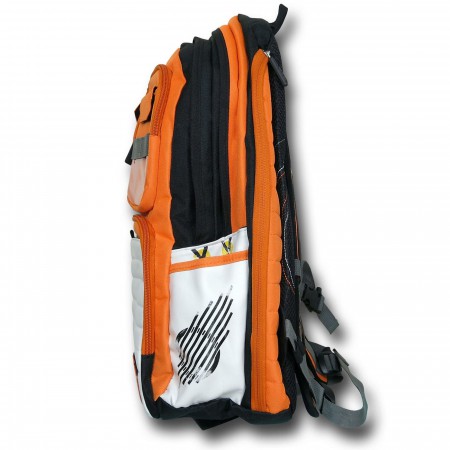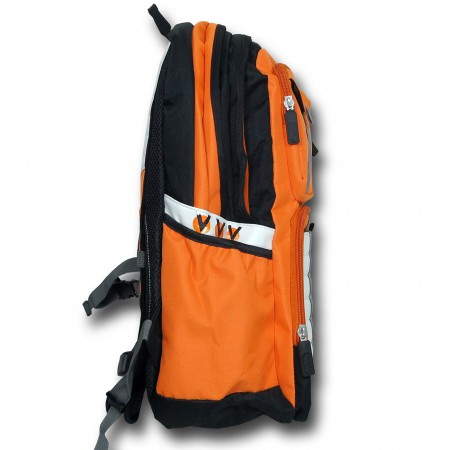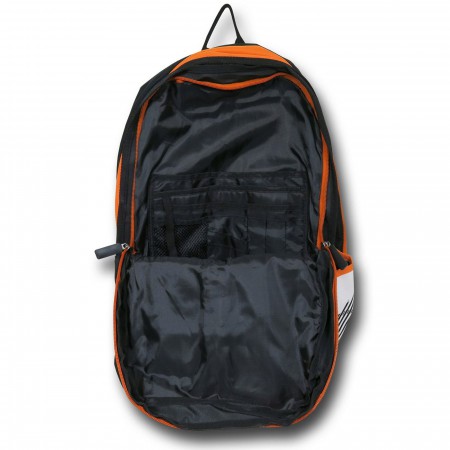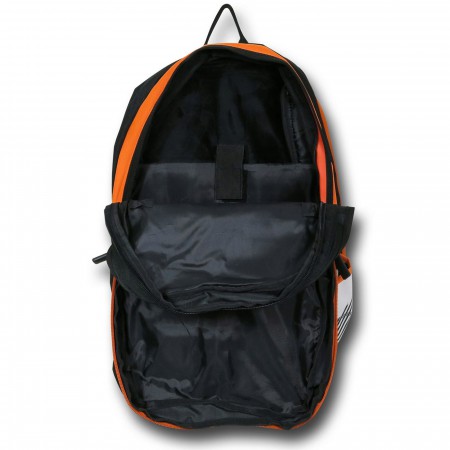 Star Wars Rebel Symbol Backpack
We'll let you know as soon as the item is back in stock!
With the 70% polyester 30% polyurethane Star Wars Rebel Symbol Backpack you'll be set for conscription into the Rebel Alliance, going to school, carrying your laptop, or enjoying a camping trip with Ewoks! You won't be worshiped as a Golden God like C3PO, but you may be considered the reincarnation of Pilot Porkins! They'll come from behind to get you and the 19'' high by 13'' wide Star Wars Rebel Symbol Backpack; there are two small pockets and a big one on the back while the inside is divided into two major components. One has a soft felt backing and is a great place for your laptop while the other pocket has a ton more pockets for all your knick knacks. On top of that, the markings on the side are battle-worn and distressed! You'll have no trouble carrying thermal detonators, lightsabers, holocrons, or Death Sticks in this great backpack. Well, maybe you don't want to be carrying Death Sticks.
More Details
Product Brands:
Star Wars,
Luke Skywalker
Product Category:
Accessories,
Bags & Backpacks
Reviews of Star Wars Rebel Symbol Backpack
5.0 (Based on 4 reviews)
Marco vd Schilt
Nieuwegein, Netherlands
5.0
a Very large, multipurpose backback in the best theme ever!
Submitted 8 years ago
Red Leader
Chicago, IL
5.0
this backpack exceeded expectations. i was half expecting it to be bulky, but it looks beautiful, fits comfortably and it just awesome. i always put everything in it when i go to the beach or a concert or even just on a walk. extremely convenient with its many pockets!! definitely would recommend.
Submitted 7 years ago
Steve
Pasadena
5.0
A good strong backpack I use for work the gym and school and it' just looks cool!
Submitted 5 years ago
Chris
Pittsburgh, PA
5.0
Great quality, can fit a lot of stuff in it. One negative is price. $40 on ebay. Not sure why $75.
Submitted 4 years ago