Nightwing Symbol Tank Top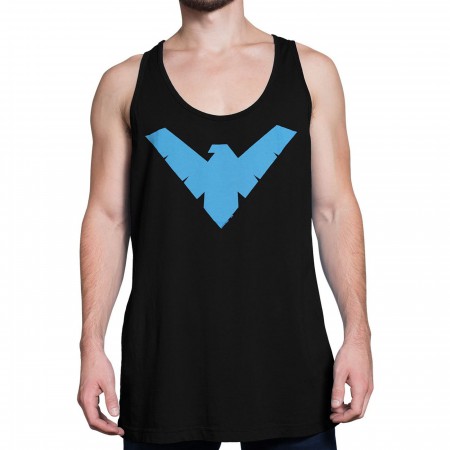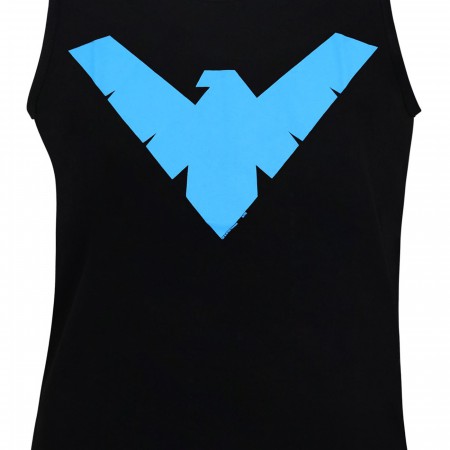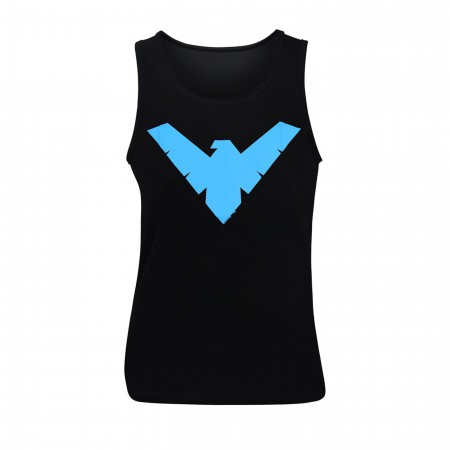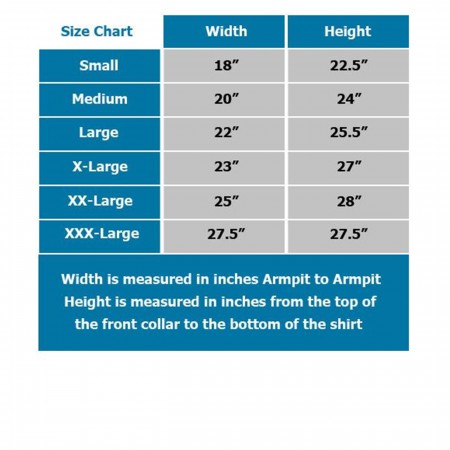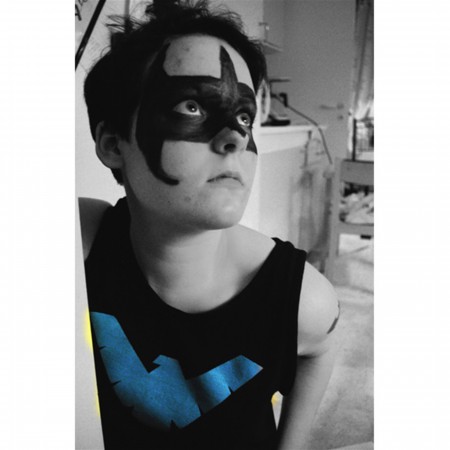 Nightwing Symbol Tank Top
Shipping Guarantee
In stock items ship within 1 business day
Our 100% cotton Nightwing Symbol Tank Top features the blue Nightwing symbol on black. When Dick Grayson assumed the Nightwing identity, many thought it would be short lived...but here he is with his own tank top! Not that his branching off from Batman wasn't a more organic spin-off than say, Mork & Mindy from Happy Days. Actually, it was probably more like Facts of Life from Different Strokes - smooth as silk! Dick has managed to outlast the naysayers...the ones who said, "You'll never get your own tank top!" 'Cause here it is! The Flying Graysons knew it all along...there's a time and a place for sleeves. And when you pick up this Nightwing Symbol tank top, YOU can decide!
More Details
Product Brands:
Nightwing,
Batman,
Robin
Product Category:
Clothing & Apparel,
Tank Tops
Reviews of Nightwing Symbol Tank Top
4.5 (Based on 21 reviews)
Bianka
Moreno Valley,CA
5.0
I thought it was great.i purchased the shirt as a surprise gift for my boyfriend and he loves it. We love this site and everything it has to offer
Submitted 11 years ago
Michael
Biloxi, Ms
4.0
I have every piece of Nightwing attire except the Sweatshirt and this one is a must! My only issue is that the symbol is a little small for my taste, but still worth having.
Submitted 11 years ago
J.Christensen
Denmark
4.0
I wasn´t expecting too much from this item fabric wise and all that. Having opened my package I wasn´t dissapointed in that regard. In my country we don´t use inches for measuring but centimetres instead, so I just followed my gut feeling and ordered my usual size. Now that´s all on me so I´ll get to the point. It seems to me that this was a t-shirt that had the sleeves cut off, because it´s very wide across the chest compared to the picture shown on the website. However I am definately going to keep it and it really looks awesome :D
Submitted 9 years ago
Krista
Dallas, TX
4.0
My husband looks fantastic in this tank! At least for his body, it forms nicely and the fabric is light and breathable :)
Submitted 9 years ago
Grayson
Sydney, NSW Australia
5.0
Awesome product, fits perfectly, perfect compliment to my Escrima and gymnastics training sessions ;)
Submitted 9 years ago
Devoted gf
santa ana, Ca
5.0
Fits great. Looks great. Nightwing!whats not to love? My boyfriend loves this tank and wears it all the time
Submitted 9 years ago
Mario
Chicago, IL
3.0
I thought the tank top was pretty decent when I took it out of the package, until I put it on. The symbol is way too small, which was all right, but then another issue popped up; after the first wash, the symbol started peeling a good chunk on two areas...very disappointing. I also own a Superman and Flash tank top which held up just fine. I tried to cheer myself up by saying that the peeling gives it character, such as the Captain America tank top, which is sold that way, but it did not work. Dick would not approve lol!
Submitted 11 years ago
Ed
Paignton
5.0
There is not enough Nightwing merchandise in the world, and this fills my need for it. It's comfortable, and extremely handy in the upcoming summer days.
Submitted 8 years ago
Paco
Pacoima, CA
5.0
Wow! Great comfort, resists bunching, feels so light, and defiantly helps me stay drier compared with cotton. Now, for me, the most important thing about these tanks was the length.
Submitted 9 years ago
nate
perth, australia
3.0
Nightwing logo is too small for the top.. and the top is slightly too long!
Submitted 9 years ago
Mackenzie
Bundaberg, Queensland
5.0
I use this tank as a gym tank and feel pretty badass wearing it haha. great fit too
Submitted 10 years ago
demetrius I
jacksonville, FL
5.0
Very happy with my purchase can't wait to buy more stuff
Submitted 8 years ago
5.0
When would you see anyone with this amazing tank top of Nightwing?! This shirt is great and the symbol is actually big enough covers the chest.. everyone is jealous over this shirt! :P
Submitted 11 years ago
Marci
Hungary
5.0
The top arrived very early even though I live overseas, so I was very pleased with that. The logo is big enough, and in a great position on the chest. The material seemed weird at fist, but after a washing it was all right. I'drecommen this to everyone.
Submitted 9 years ago
David
Los Angeles, CA
5.0
I really like this shirt. I got the small and when I started working out and washed it it got small (shrunk). I liked the shirt so much that I am thinking of buying another shirt. I have had about 3 or 4 people yell "awesome shirt" and countless others who just stare at it and point. Get the shirt!
Submitted 10 years ago
Bryan
Ames, IA
2.0
The shirt is stiff and uncomfortable, especially when exercising. The logo seems like it is ironed-on rather than sown or dyed. It hasn't cracked or fallen off yet, but I expect it will.
Submitted 7 years ago
Leonardo
Nashville, TN
5.0
Was a Christmas present for my daughter who is a NW fan and loved it. Good quality. Great design.
Submitted 5 years ago
Deanna
Lansing, MI
2.0
Uncomfortable fabric. Logo is ironed on. Awkward fit.
Submitted 5 years ago
Demetrius Powell I
Jacksonville FL
5.0
Love this shirt. Fits like a glove
Submitted 5 years ago
Plain Taco
Detroit, MI
4.0
The shirt is great besides the tips near the armpits which went on the stitching cracked and peeled
Submitted 5 years ago
Ryan Sweet
Santa Clarita, CA
5.0
This shirt is awesome! As I write this, I'm wearing it! I bought other tanks and love them also!
Submitted 5 years ago