Nightwing New 52 #1 T-Shirt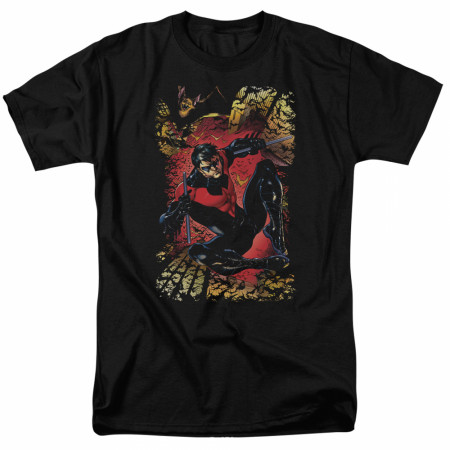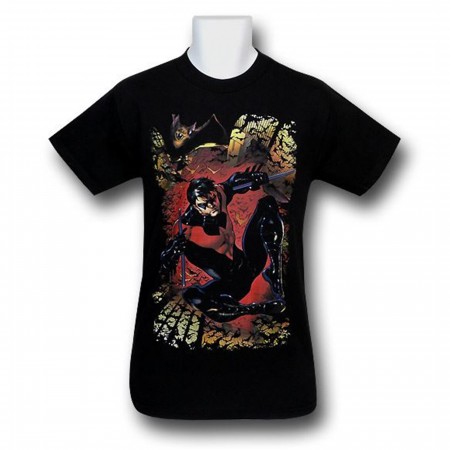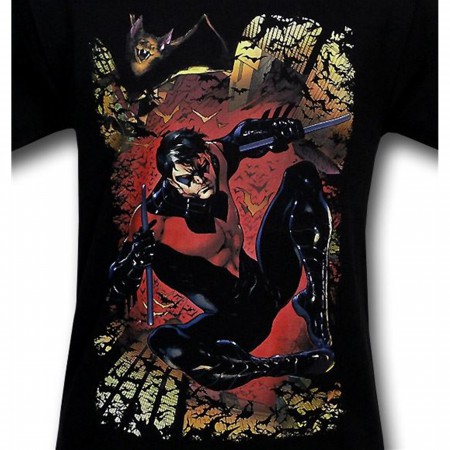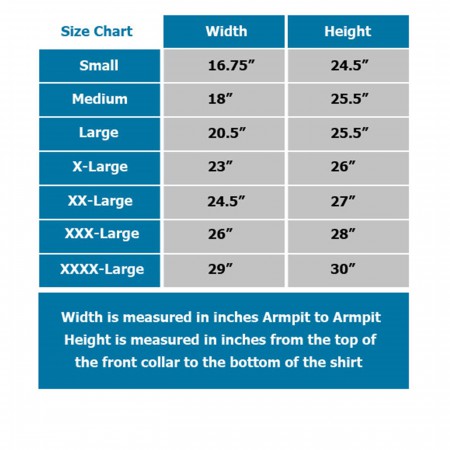 Nightwing New 52 #1 T-Shirt
We'll let you know as soon as the item is back in stock!
Shipping Guarantee
In stock items ship within 1 business day
Made from 100% Cotton, this black t-shirt features the first issue cover image to the recently "relaunched"  Nightwing, rendered by comic book artist, Eddy Barrows! Yes, DC went and "restarted" their entire comic book line! Now, we have 52 new DC comic book titles...which explains the whole, "New 52" catchphrase. Yup. Anyway, yeah.....things are kind of the same, yet...slightly different. Ever so slightly. Some continuity has been....forgotten or...."restitched," so to speak. Yup. I mean, check out Nightwing's costume. Big, red...flying thing on there instead of that.....blue flying thing. Yup.
More Details
Product Brands:
Nightwing,
Batman,
DC 52,
Robin
Product Category:
Clothing & Apparel,
T-Shirts
SKU: tsnightwingrelaunch1
Reviews of Nightwing New 52 #1 T-Shirt
5.0 (Based on 11 reviews)
Darrell H.
Morrison Colo
5.0
The Nightwing shirt is comfortable. The art work is great, and did not fad in the wash.
Submitted 8 years ago
4.0
It's very comfortable to wear and even though I'm not the greatest fan of the DCnU, this is a great picture of Nightwing.
Submitted 10 years ago
James Edge Grayson
Paris
5.0
It fits very well, perfectly though! I would like more like this one more covers, and even Grayson's!!! I washed it several times and no shading. I could wear it every days!
Submitted 8 years ago
James Watson
Chelsea, Vt
5.0
A great Shirt for my collection
Submitted 9 years ago
Thomas
Fresno, Ca
Submitted 7 years ago
Ruby Merchant
VA,Spain
5.0
This shirt is one of a kind,the image looks blurry and faded a bit but that´s what makes it spectacular and for spectacular we have depicted on the forefront the "wondrous flying Grayson";in other words Batman´s substitute for when he´s out of reach or whenever the thing has escalated in another level there he goes out in the open fended off with his such-a-tighted V costume and the so well famous eskrima batons the night takes another direction. He´s everything but a rookie and he´s got plenty of expertise on the kicking-some-bad-ass stuff so be weary about it if the night turns into blacker than usual,may it be THE BAT making the prowl or THE NEW BAT´S SIDEKICK 52 GRAYSON jumping off a building and falling over your head without a warning,(OUCH) "it must hurt like hell" so….. far better off being a good guy or just pretending to be rather than having a fight with THE ASS KICKER in the flesh,preferable. Who could make stumble a guy like him if you are new for the job?(Chuckle).
Submitted 8 years ago
Janet
PA
5.0
My son was thrilled when I purchased this shirt for his birthday!
Submitted 9 years ago
Ruby Merchant
VA,Spain
5.0
Yup,and I really mean it,He totally rocks!! Wearing his new 52´s w tight costume in red and a pair of electrifying batons at his extent the night prowls will take a new turning point for sure!! who will jump off a skyscraper or a tall building and be able to scare everybody´s hell out?No doubt about it who would that one be if you asked me but what if The Batman was out of reach and his old pupil showed his flag instead?He´s not an inferior pupil if you still had not noticed,He truly earned his own respects and made the grade,go ask the Bat himself!!Not a kiddo anymore and well fended off carrying his new gear Nightwing will make history in the new upcoming chapters to follow up. Don´t you dare to miss the opportunity to take Nightwing with you everywhere you go and show everybody off with one of the fanciest tees ever.Just do that day in day out and people will be shocked for good!!You have my word,been there done that!!! SHOCKING IMAGE!!
Submitted 8 years ago
Will
Calco, LC, Italy
2.0
The print is slightly blurry, almost "out of focus"... and it's clearly a matter of resolution. The cotton feels cheap, I don't think it's going to last for long.
Submitted 9 years ago
Quran, SuperHeroStuff.com fan
Detroit, MI
5.0
Great product, great quality, fits perfect
Submitted 4 years ago
Steven Evans
SA, Australia
4.0
Nice Product fits well
Submitted 1 year ago