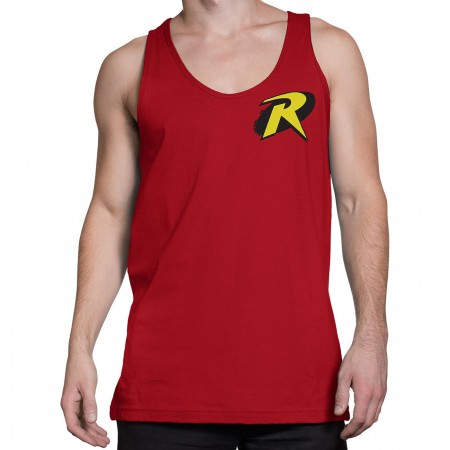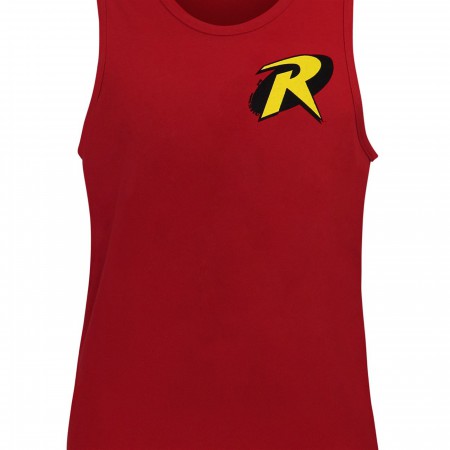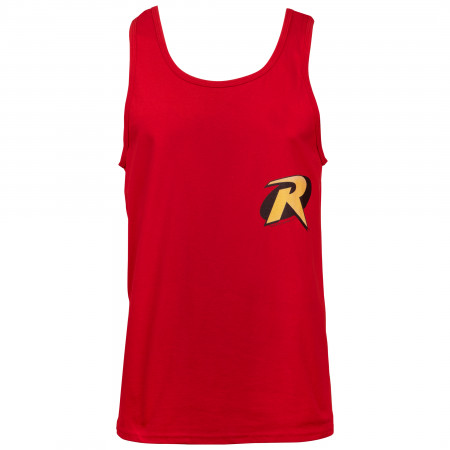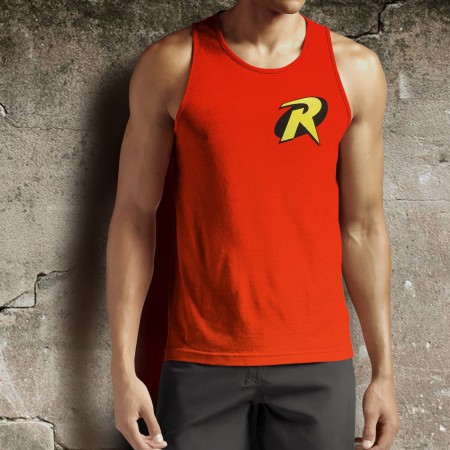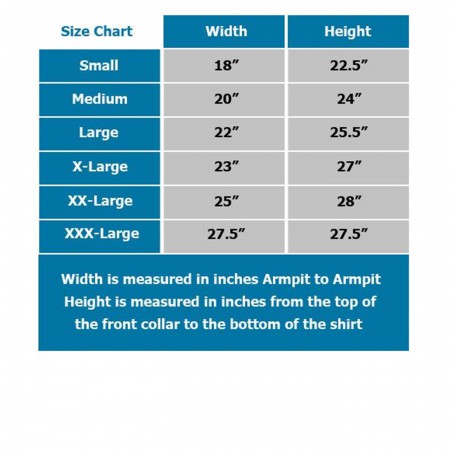 Shipping Guarantee
In stock items ship within 1 business day
Robin isn't on the clock all of the time. Being Batman's side can be awfully tiring - first, you have his entire rogue's gallery gunning for you. 2nd, you're Robin and most people don't take you seriously (unless you're standing next to Aquaman who gets absolutely no respect, the poor guy), and 3rd you may get immediately recruited by Joel Schumacher to star in some movies. Tough job, right? Well, at least you can get some fun in the sun with this classy 100% cotton Robin Symbol Tank Top. It is just like our normal Robin shirt except this one is a tank top! Amazing, I know.
More Details
Product Brands:
Robin,
Batman
Product Category:
Clothing & Apparel,
Tank Tops
Reviews of Robin Symbol Tank Top
5.0 (Based on 24 reviews)
C. Adams
Puyallup,WA
2.0
The tank top felt cheap and stiff.
Submitted 10 years ago
Little Robin
TN
5.0
Shirt was a little bigger than expected for a Medium, other than that it's nothing but straight up amazing.
Submitted 8 years ago
AC
California
5.0
Amazing material and love the design!
Submitted 9 years ago
5.0
I've been looking for this shirt and it's sold out. When are they going to restock so I can get it!?!?
Submitted 10 years ago
Ian
Burlington, NJ
4.0
This tank fits amazingly and matches my Robin snapback I got a week ago perfectly. The colors stand out and I fee; amazing wearing it. I'd have given it five stars had the R been placed differently, it hangs lows, none the less I love it and its spectacular! #BoyWonder
Submitted 8 years ago
Emily
Az
4.0
I am a girl and I got this to match the batman shirt I got my boyfriend. We go a lot of compliments, its not super soft but that's fine. It's obviously a guys shirt because the Robin symbol was lower than it should be on a girl, I can't see it when I wear it haha. Looks fine to everyone else though.
Submitted 8 years ago
Joey
Tampa
5.0
Love the Robin shirt!! Well made and unlike anything you can find in a store! Everyone at the gym loves it too!
Submitted 10 years ago
Buddy, S.H.S. fav shopper
NEW BRUNSWICK, CANADA
5.0
I couldn't have been more excited on the day I received my ROBIN tank. It's a perfect fir & can't wait until summer to show it off(I live in NB, CANADA). I plan on purchasing more stuff here on this site.
Submitted 7 years ago
RIT
Canada
5.0
I wear this whenever its warm outside it is really cool and alot of people talk about it
Submitted 9 years ago
5.0
I really like this shirt but it's all out of stock I hope you guys get more because I would really want to buy it :)
Submitted 10 years ago
Grimm
Dalton, ga
5.0
Awesome shirt! Good quality, glad I ordered it
Submitted 9 years ago
Bodhi
Newark, CA
5.0
I absolutely love this tank top. It works nicely with a lot of my outfits, and it gets me a lot of compliments. This tank is awesome, and definitely worth the buy.
Submitted 9 years ago
NIGHTWING
THE BRONX, NEW YORK CITY
5.0
I LOVE ROBIN ITEM. I AM PLANNING TO ORDER MORE PRODUCT.
Submitted 8 years ago
David
Ct
5.0
Brings all the cute redheads my way
Submitted 5 years ago
Costume Girl
New Jersey
5.0
Tank is good for everyday or costume. I added the Robin socks and a green skirt for Halloween costume.
Submitted 6 years ago
Mikel Lara
California, CA
5.0
I love how the logo looks. Love this Website!!
Submitted 5 years ago
BlackGayComicGeek
New Jersey
Submitted 5 years ago
Krystal
Boston ma
5.0
Looks just as pictured. Fits great. Excellent color.
Submitted 4 years ago
BATMAN got ROBIN B-DAY stuff!
Ponte Vedra Beach, FL.
5.0
She loves all the Robin stuff Batman got her and now she is sporting it! Looking hot!
Submitted 5 years ago
Collin Senecal
Raleigh North Carolina
5.0
Great shirt, was not disappointed, fit perfectly, it is made of a light and breathable material
Submitted 4 years ago
Plain Taco
Detroit, MI
5.0
Awesome product that looks and feels great to wear.
Submitted 4 years ago
Edward Sean Hidalgo
CA, United States
5.0
Just like the picture
Submitted 2 years ago
Jaspar Piper
NSW, Australia
4.0
R patch was almost on my stomach, not on my chest like the image lead me to believe.
Submitted 6 months ago