Exclusive
Green Lantern Black Glow Armor 39Thirty Fitted Hat
$38.99
5.0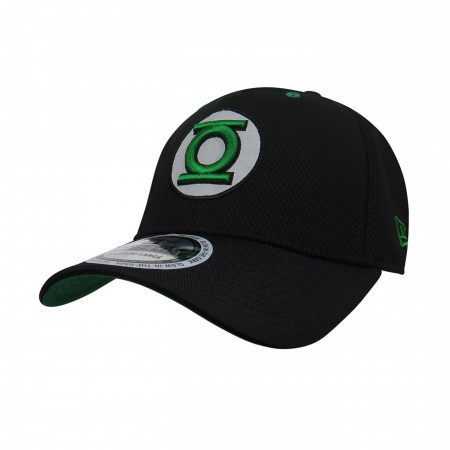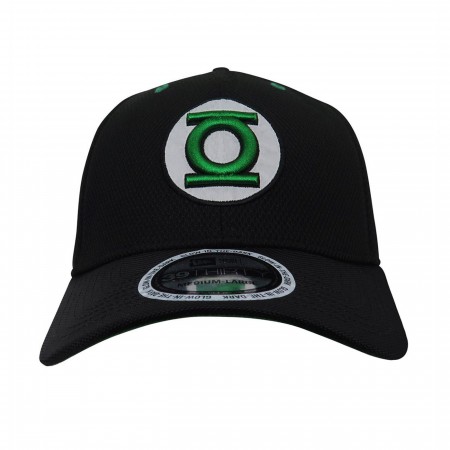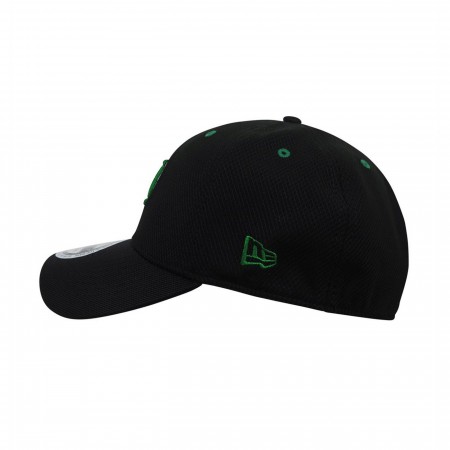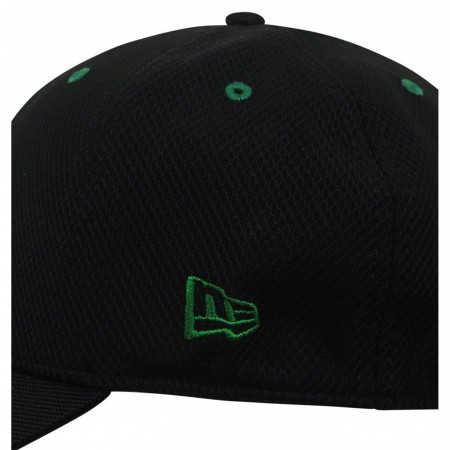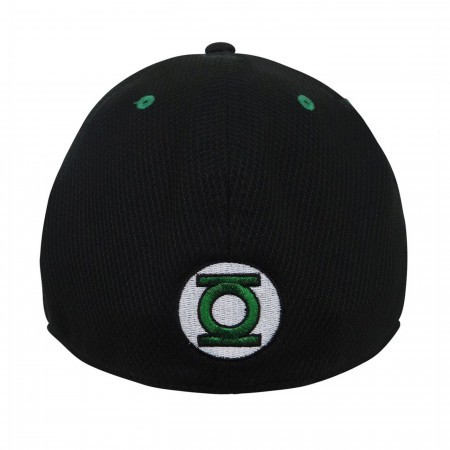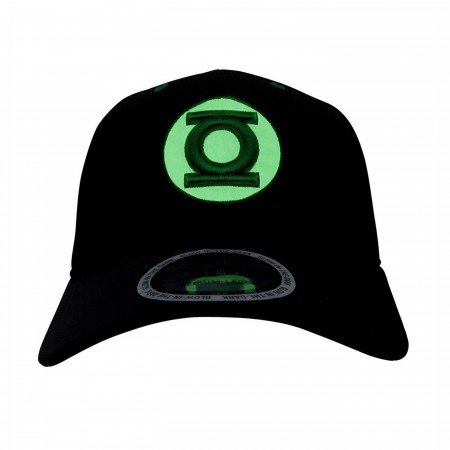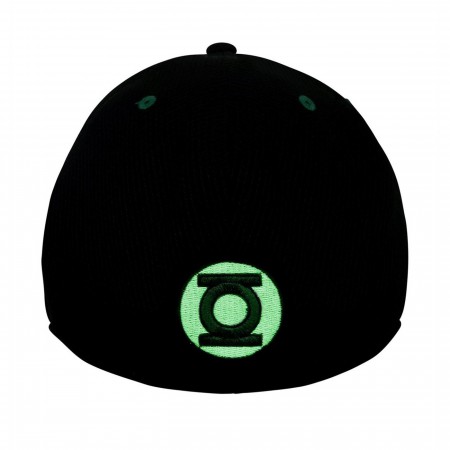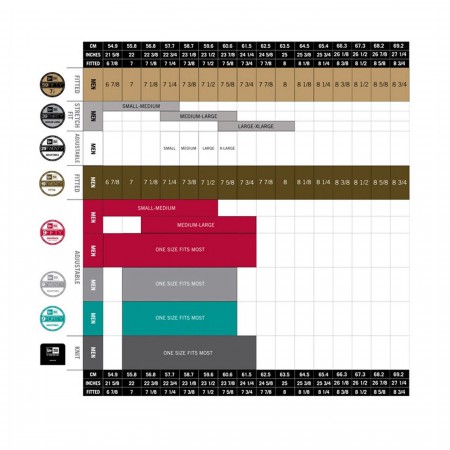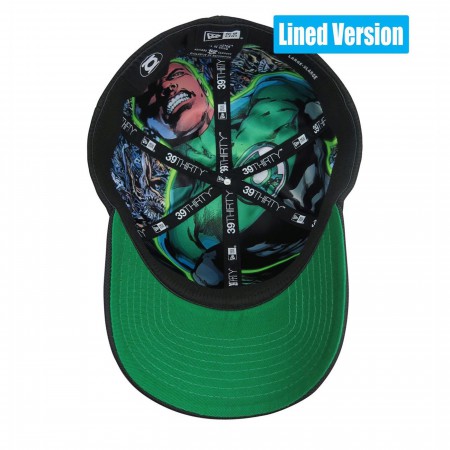 Exclusive
Green Lantern Black Glow Armor 39Thirty Fitted Hat
$38.99
5.0
We'll let you know as soon as the item is back in stock!
Shipping Guarantee
In stock items ship within 1 business day
Choose from 2 hat styles:
Standard
Lined -- Numbered, limited-edition hat with illustrated inner lining!

When entering politically volatile space sectors, the Green Lanterns prefer less obvious attire.

The Green Lanterns are brightly lit beacons one can easily spy from nearby planet clusters. Of course, if they prefer to slip in quietly and undetected, they initiate "stealth mode."

Yes, "stealth mode" sounds cool, and changing their costume from a beaming green to a slick, subtly reflective black is cool, but it's really not a big deal. I mean, they change their costume at a whim, so... yeah, definitely cool, but no big thing.

Our Green Lantern Black Glow Armor 39Thirty Fitted Hat is a black hat implying a more stealthy GL outfit with stitched costume accents and an embroidered Green Lantern symbol.

Made from 100% polyester, this EXCLUSIVE Green Lantern hat from New Era features a Green Lantern symbol that...(**GASP!**)...GLOWS IN THE DARK!!

Our Green Lantern hat from New Era is layered in a resilient performance fabric called "Diamond Era." 

The name comes from a recurring pattern of diamond-shaped stitching crisscrossing the entire hat, granting it the appearance of a hard-fiber mesh used in the construction of contemporary superhero-wear.

The bill? Curved, black, and covered in an elevated Ballistic Fiber.

**The lining (if you choose our limited-edition version)? A full-color illustration of Green Lantern John Stewart by artist Ivan Reis.

Hey! What's on the back?? A smaller, embroidered Green Lantern symbol.

The official New Era sticker? It's right there, resting soundly on top of the curved bill.

All the dependable characteristics of a high quality New Era Hat:
The New Era logo resting on the hat's right side.
The stitched taping crisscrossing the hat's interior.
The official New Era tag, also inside the hat!
This fitted Green Lantern 39Thirty cap is available in sizes Small/Medium, Medium/Large, and Large/XLarge.
More Details
Product Brands:
Green Lantern,
Exclusive
Product Category:
Clothing & Apparel,
Headwear,
Hats & Caps
Reviews of Green Lantern Black Glow Armor 39Thirty Fitted Hat
5.0 (Based on 14 reviews)
Dean, Delusional Manchild
Canada
5.0
Fits like a dream and aids me in my battles against maturity.
Submitted 3 years ago
John Stewart
New York City, New York
5.0
Fits very well (small size), good materials and of course the best part is The Glowing Lanterns :)
Submitted 3 years ago
BIG LOU
Tracy, CA
5.0
Another great hat from SHS!!!!!!!!
Submitted 2 years ago
UB
MI
5.0
I love the John Stewart art in the inside! Looks dope with my John Stewart Funko shirt and GL belt!
Submitted 2 years ago
T. Wested
NJ
5.0
This hat looks and feels perfect and the Jon Stewart lining on the inside is the icing on the cake.
Submitted 2 years ago
Mike
Rockland County NY
Submitted 3 years ago
J
Monroe, MI
5.0
It is a limited edition work of art. Fits great. Has an amazing satin/silky feel to the lining.
Submitted 2 years ago
PT, Super Hero Stuff is my new Hero
Atlanta, Ga
5.0
Great fit and quality
Submitted 2 years ago
Jason Hensley
LA, United States
5.0
lining was nice touch
Submitted 10 months ago
Patrick Herron
AZ, United States
5.0
This hat is wicked cool. There is nothing better than the new era 39 thirty when it comes to wearing a fitted hat. To top this hat off its a subdued Green Lantern hat which means its black with just the Lantern Logo on the front so you can wear it with anything, wear it to church with a nice sun dress or maybe you need to go to court..... go ahead rock your Lantern love I'm sure the judge will appreciate it. Maybe you want to wear your favorite daisy duke shorts to the swap meet, this hat is the perfect accessory. I did get the lined version so I am a little concerned it might get warm wearing this hat here in Arizona, but I love this hat so much I'll risk it.
Submitted 8 months ago
Patrick Herron
AZ, United States
5.0
Had to get this hat to go along with my lined version. The lined version is beautiful but can get very warm here under the Arizona sun. This version has the right amount of stretch and breathability to truly represent the Lantern Corp.
Submitted 5 months ago
Joshua Howard
MI, United States
5.0
Hat fits great and I love the decorative inner lining.
Submitted 3 months ago
Craig Swenson
SC, United States
5.0
Comfortable. Fits well. The lined hat works well in the cold.
Submitted 1 month ago
Will
NY, United States
5.0
Hat is worth the price. Very strong material, adjusted to my head perfectly, more sweat proof than any of my other hats and looks exactly as awesome as the pictures showed. I got the L/XL size with John Stewart's picture on the inside and it is awesome!
Submitted 2 weeks ago