Flash Logo Speedsters Socks 2-Pack
$14.99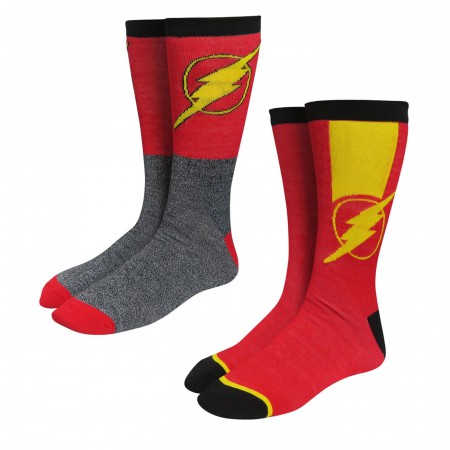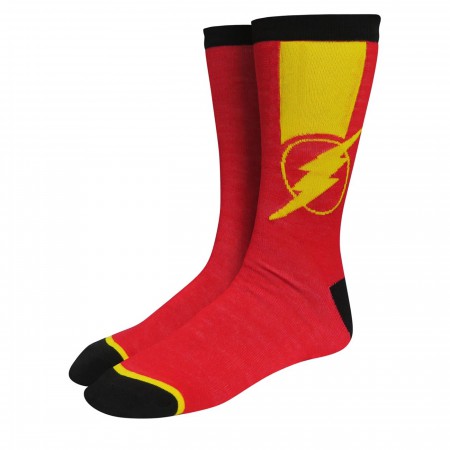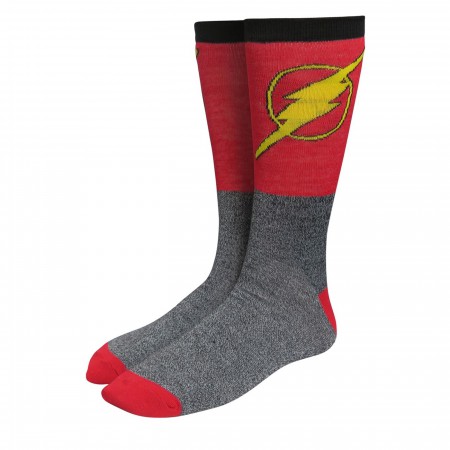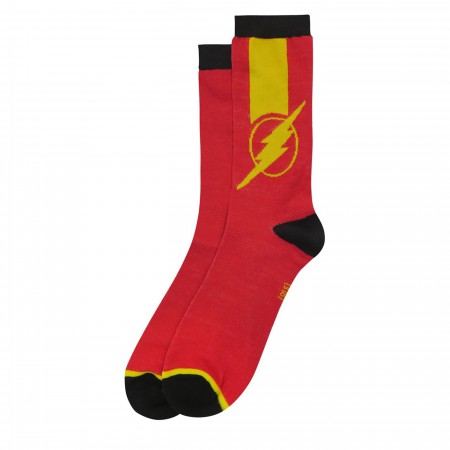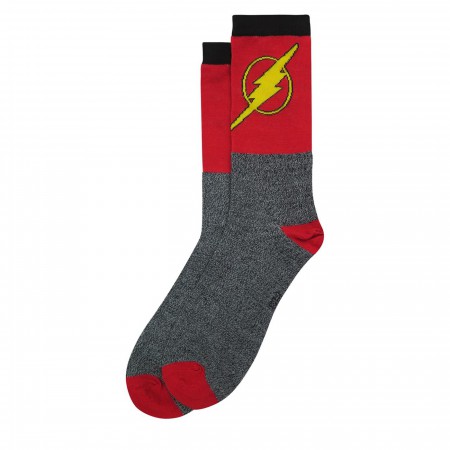 Flash Logo Speedsters Socks 2-Pack
$14.99
We'll let you know as soon as the item is back in stock!
Socks that won't combust while running the length of a building. 

Every time you bolt across the sea, turn the desert into glass, or run vertically along a rather large skyscraper, your socks either disintegrate or travel back to the year 1936. Don't ask. 

Anyway, super-speed -- although certainly advantageous -- results in the loss of several hundred sock pairs in the space of .099995 microseconds. 

Our suggestion? Slap on a pair of socks from our Flash Logo Speedsters Socks 2-Packs -- you'll never lose a single sock to super-heated time friction AGAIN!

Made from 97% polyester and 3% spandex, this Flash sock two-pack features blazing Flash symbols, sporty stripes, and heather-gray patterns resembling scorched tarmac.

Pair #1! Red Flash socks with a yellow Flash symbol dangling from a sporty, vertical stripe!

Pair #2!! Yellow Flash symbols floating above a smoky, heather-gray band -- yes, it's the scorched tarmac effect I was going on about.

Soft, stretchy, durable and immutable, these Flash socks for men (and women!) will cut down on excessive sock-fund expenditures!



More Details
Product Category:
Clothing & Apparel,
Socks
SKU: sockflshlogospdsters2pk