Batman Beyond Distressed #1 Cover Men's T-Shirt
$21.99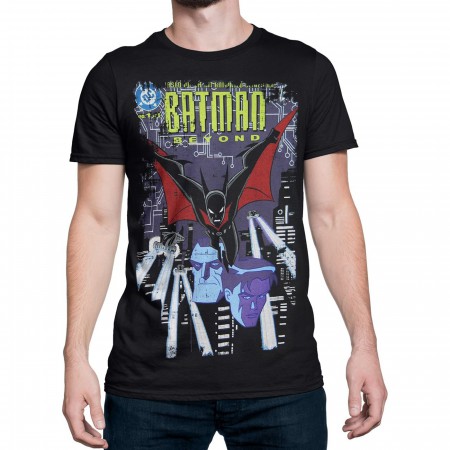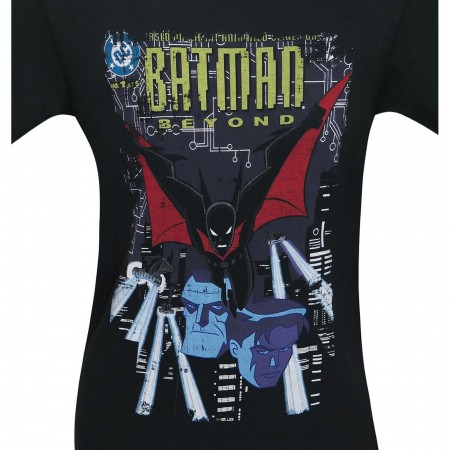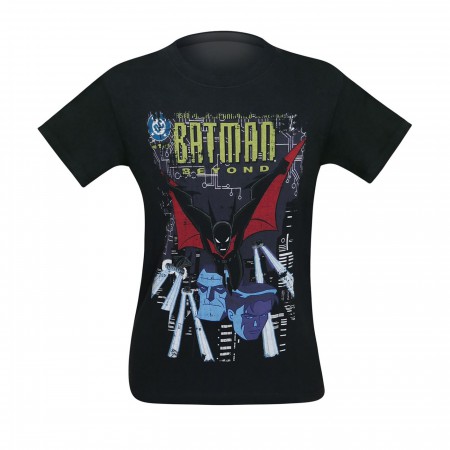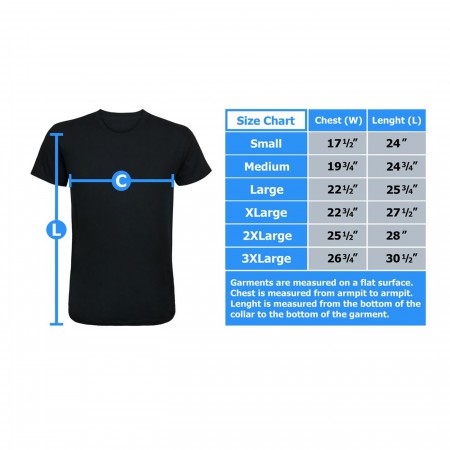 Batman Beyond Distressed #1 Cover Men's T-Shirt
$21.99
We expect this item back soon! Enter your email below and we'll notify you as soon as the item is back in stock
We'll let you know as soon as the item is back in stock!
Celebrating the Batman of 2039.

You loved Batman Beyond -- the animated TV series focusing on future Batman Terry McGinnis who, in a manner, stumbled across an aging Bruce Wayne and, in a manner, inherited the mantle of Batman.

Yep, from 1999 to 2001, an even more cantankerous (and aged) Bruce Wayne mentored Terry McGinnis as he fought super-crime -- with a very advanced Bat-suit -- in Neo-Gotham.

Anyway, you loved the series, and you wanted more. Thankfully, DC Comics released a six-issue Batman Beyond mini-series in 1999.

Written by Hilary J. Bader with pencils by Rick Burchett and Joe Staton, the first Batman Beyond comic series crafted the continuing adventures of a struggling post-teen Batman and an overly critical ex-Batman.

And because you loved the comic mini-series (because you loved -- and still love -- the animated series), we created the Batman Beyond Distressed #1 Cover Men's T-Shirt.

Made from 100% cotton, this black Batman t-shirt for men features the cover image to Batman Beyond #1. Right, from the mini-series I've been going on about.

This purposely distressed print features floating, almost holographic heads of Terry and Bruce set against the Neo-Gotham cityscape. Above them, Terry utilizes his bat-flappers (that's what I'm calling them) extending from his super-cool Bat-suit.




More Details
Product Brands:
Batman Beyond,
Batman
Product Category:
Clothing & Apparel,
T-Shirts